Michelle Forrest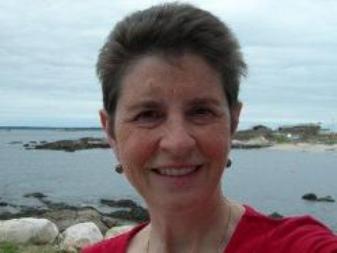 Permanent URI for this community
Research and Teaching Interests
collaborative curriculum implementation
philosophy across the curriculum
philosophy for children
values and music education
narrative and teacher education
aesthetics and the arts in values education
philosophy and teacher education
art as methodology in educational research
aesthetics for teachers
controversy in the classroom
conceptualizing communicative competence in a digital age
reader-response theory
bias and media literacy
Background
I was born in Halifax, grew up in Dartmouth and live in Terence Bay and Windsor, Nova Scotia. I graduated with a B.A. in English and Philosophy from Mount Saint Vincent University before beginning a career as a singer.
I was awarded Portia White bursuries from the Nova Scotia Talent Trust which supported my studies in London, England with Yvonne Newman, contralto with the BBC Singers, formerly of the D'Oyly Carte Opera Company, and with Frederick Sharp, former baritone with the English National Opera. I received an Associateship from the Royal College of Music (AGRM), and a Licentiate in drama and stagecraft at the Guildhall School of Music and Drama (LGSM) where I studied with noted West End actor, Susan Ford. I premiered two song cycles in London - "A Selection of Songs" by Rosalee Coopman of London, and "Three Songs" by the Canadian composer James MacDonald Gayfer.
My interest in Russian song led me to Russian Studies at Dalhousie University, Halifax and the Pushkin Institute of Russian Language, Moscow, where I received a certificate in Second Language Acquisition and Pedagogy. In Moscow, I performed a concert of Russian song at the Lenin State Pedagogical Institute and an evening of Canadian Folk Songs at the Canadian Embassy.
I took a B.Ed. degree at Dalhousie University, and taught English and Drama for seven years in Nova Scotia public and independent schools systems. My graduate studies in Education at Dalhousie were under the supervision of Dr. William Hare. I wrote a Master's thesis on bias and media literacy and a doctoral dissertation on the 'open' art-work and its implications for open-mindedness.
I taught for four years in the School of Education at Acadia University (1997-2001) and have taught at Mount Saint Vincent since 2001 in the B.Ed. and Graduate Educational Foundations programmes.
I have been a member of the Canadian Philosophy of Education Society since 1991 and have served in several capacities: as managing editor for the Society's journal, Paideusis (1998-2002), as guest editor of a special issue (18: 1, 2009) in honour of William Hare, and as CPES President (2010-2012).
In May 2010 my article "Sensitive Controversy in Teaching to be Critical"* won The Canadian Association of Foundations of Education Publications Award, given in recognition of peer reviewed articles that have made a major contribution to knowledge in the disciplines that fall under the rubric of the foundations of education.
In addition to my solo work, I am a founding member of a research trio called The (1+1+1) Collective. My co-founders and current members are Miriam Cooley (U. of Alberta) and Linda Wheeldon (Acadia). We are three artists and scholars in education who use art as our methodology. We publish work on the artistic process and on the role of chance in research and collaboration.
Michelle can be contacted at: Michelle.Forrest@msvu.ca
Browse
Collections of this Community